This is the first ever organized KanJam league, which started back in 2005. The league takes place indoors during the fall/winter in Buffalo, NY. In this league, it is a random-draw format, meaning that all players will be paired up randomly with a different partner each week, with a sole player taking home the league championship at the end of the season.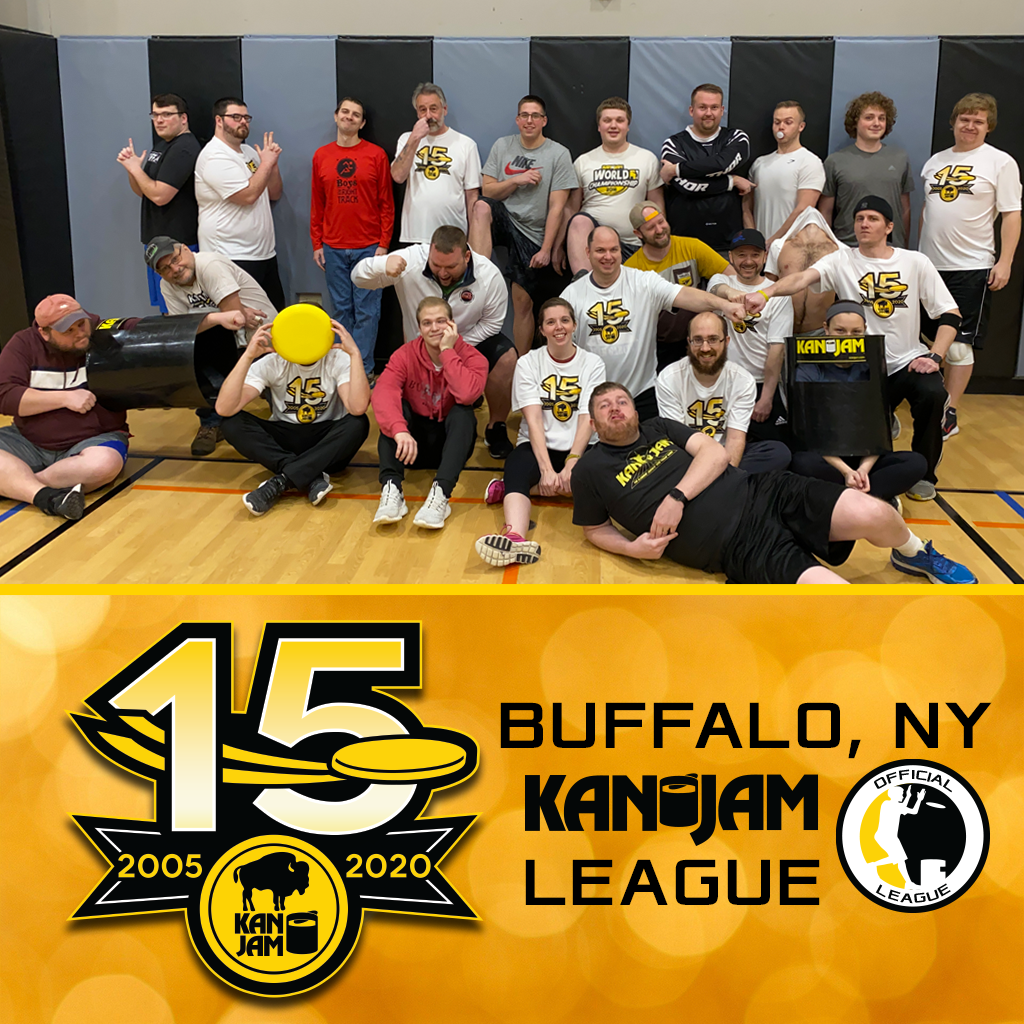 2019-2020 Season
Season #15 of the Buffalo, NY KanJam League

The 2019-2020 campaign (15th season) has concluded. The next season will begin in the fall of 2020. Because of the limitation on space, spots are only available first to returning players. A full schedule of dates will also be posted in the fall at the Schedule section.
For any other league questions, please go to the full Rules page. Everything is explained in detail in this section.